Welcome to Snowy River Holiday Park
We are the only 4 star holiday park in the Snowy Mountains region AND the only holiday park in NSW on the famous Snowy River.
Enjoy large open relaxed spaces, with river frontage
We have a large amount of open space, with established gardens and river frontage. Nothing in the park feels too close. Come and enjoy some space amongst the peace and quiet.
Welcome to Snowy River country
Come explore amazing fishing, gorgeous landscapes and rich history all year round.
Welcome to the Snowy River Holiday Park! If you're looking for a lush location, close to ski fields and national parks, with fantastic service and an excellent price - you've found your next holiday destination.
The Holiday Park has self contained cabins as well as powered and unpowered sites on 5 beautiful acres of land adjoining the Snowy River. We are pet friendly and disability accessible with a dedicated disability bathroom in 3 of our cabins. Read more about our facilities here.
Local Activities
Fishing, swimming, canoeing, platypus and wombat spotting are only a few activities available without getting in your car. Within an hour of the Park you can enjoy fine dining, mountain bike riding, hiking and horse riding - these are just a few of the activities available. There's so much you can do in the area!
We are the proud winners of the 2019 Snowy Monaro Business Awards Excellence in Caravan and Holiday Parks. As of December 2017 we're the only 4 Star Holiday Park in the region, and for the last 3 years we have received an excellence award from Trip Advisor. You're guaranteed local knowledge and great service at our family-run Holiday Park.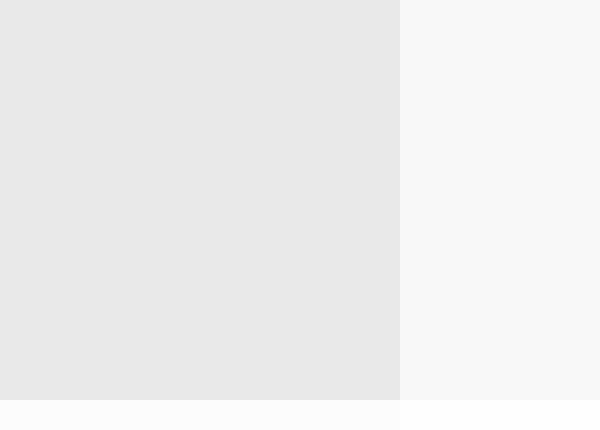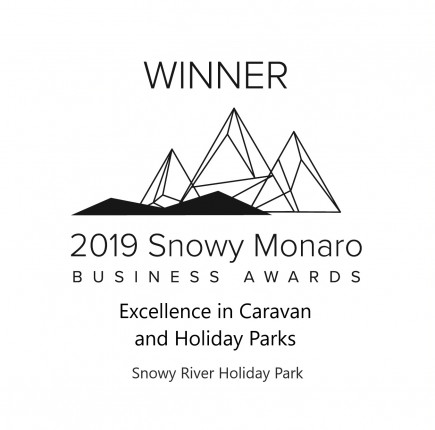 About Dalgety
The historic village of Dalgety sits on the banks of the Snowy River. After the Snowy Hydro Electric Scheme was built in the 1950's, the old towns of Jindabyne and Adaminaby were flooded, leaving Dalgety the only town left on the river in NSW.
The area was originally inhabited by Aboriginal tribes of the Ngarigo nation. Farmer Edmund Buckley named the area after himself in the 1800s. Later renamed Dalgety in honour of the surveyor's wife, the town was a major stock crossing when bullock trains were an important mode of transport. A major bridge built in 1888 can still be seen just north of the Holiday Park.
In 1902 Dalgety was gazetted as the site for Australia's National Capital. Although there was much debate, it was finally thought to be too close to Victoria so Dalgety missed out to Canberra. The whole region has a rich history.
Ready to book your holiday?
OR
A Little Piece of Heaven
This is the second time I've come and it won't be the last. I first came with a friend in November 2022, back with my family 2 months later and already making plans for the next visit. The cabins are rustic and charming, spacious and comfortable. The grounds/area tranquil and peaceful, add the spectacular Snowy River and it really is a piece of heaven. Lloyd treats you like extended family and is just the nicest and down to earth bloke. My young daughters also had a lovely chat with Paula about the flowers all round reception and she had all the time in the world for them. Dalgety is a place every person needs to visit and my 8 night stay just wasn't enough, will be back for longer and fingers crossed more often.
Rach - Jan 2023
Great place to stay
We spent four nights in the Snowy Rivers Caravan Park, our daughter and husband in their van and us in one of the cabins. The back of our cabin overlooked the Snowy River, in such a pretty setting. It was a very tranquil and comfortable place to come home to after a day at the snow or exploring the region. Sitting on the deck chairs watching the sun go down behind the river was magical. Lloyd was great to deal with, friendly, very knowledgeable and very helpful. The little township of Dalgety was a great place to base ourselves and within easy distance of Jindabyne, Thredbo and Perisher. We would thoroughly recommend the park.
Suzanne B - Aug 2022
Great location, clean amenities, very tidy caravan park. Pub across the road is fantastic. Lloyd is full of info, always good for a chat. Make sure you put aside some time to spot a platypus!
Evan Watson - Jan 2023
This is an awesome park with absolutely spotless amenities, fantastic camp kitchen with all the equipment you could need, beautiful swimming spot with a rope swing and really convenient to Thredbo and Jindabyne. Pub across road is gorgeous and the owner was fabulous. We will be back!
Lauren Hall - Jan 2023
Like nothing else!
Lloyd is an amazing, generous and charming host whom went out of his way to make our stay memorable and like no other! Beautiful swimming area in front of the cabins and access to inflatable sun lounges to float around and relax on, beautiful grounds with a strawberry patch that my little girl absolutely loved and some gorgeous roses in bloom in the garden. There's a short platypus walk out the front of the cabins and viewing in the morning and afternoon if you are lucky!
There's a winery close by that has a great outlook and some piglets to keep the kids amused, beer and great food on the weekend.
To top it all off there is a pub across the road from the accommodation that is like stepping back in time with wonderful staff and well priced, substantial tasty meals and children's menu. We stayed for two nights but I could have stayed a week to further explore what Dalgety and surrounds have to offer. A mini break like no other! Get away from the city or coast and try a place that you won't forget in a hurry! Lloyd is a legend.
mareekelly76 - Nov 2022
Dalgety caravan park is a hidden oasis. This exceptionally well maintained and clean caravan camping ground is managed by owners who truly care. Set amongst poplars trees on the banks of the snowy river and away from all the fuss of everyday modern life, this is a place where you can safely unwind. This facility has really well stocked communal areas and the communal showers, recently renovated are clean and well maintained. We have camped here during Easter time and during snow season. During snow season, the owners would turn on the heaters for us at 4.30pm everyday so we would come back to a warm place and the communal shower area also has a heater to keep it warm. The local pub is the perfect place to have a meal after a long skiing day. We highly recommend this tourist park. It is a little gem.
Kate Pacalt-Shady - May 2022
Great Little Place
This place was great. Kids loved swimming in the river and jumping off the swing and seeing platypus. Park was clean and Lloyd really friendly. Dalgety is a great little spot, head out to the brewery, definitely worth a trip.
Cheyne W - Feb 2023